For more information about current classes and special workshops please visit my web site at: www.goodmusedesigns.com

Addicted to Metal Clay, Metal clay Magic and Advanced Metal clay.
Weekly metal clay classes for everyone from beginners with no jewelry making experience to advanced students!  Have fun with others as you will work on a variety of projects and learn the techniques needed to complete them.  Small class size allows for plenty of individual attention and metal clay skill building.  Instruction will focus on all the basics of silver metal clay including the types of metal clay and their advantages, creative inspiration, adding texture, firing and finishing.
In addition to the basics you will advance to more advanced jewelry making skills like stone setting, bezels, torch soldering, bead making, carving, and many other skills as you continue to learn and grow as a jewelry artist.
These classes are held in Tucson AZ or at your location!
Fun Fast and Fabulous…  Usually on a Saturday!
I will show you a super fun and unbelievably easy way to make your own custom metal clay jewelry!  No experience is needed, suitable for all levels.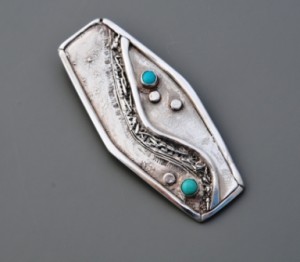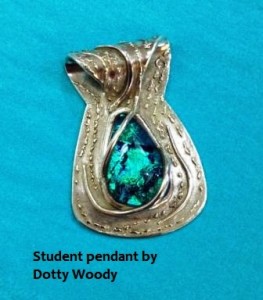 Dynamic Duo…. Usually on a Saturday!
Bring dazzling color to your Metal Clay by combining it with dichroic glass! Fine silver metal clay & dichroic glass is a match made in heaven! In this class you will learn the technique to set dichroic cabochons in metal clay to create a fabulous pendant.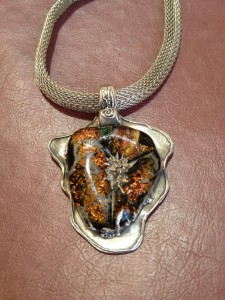 For contact/ sign up information please visit my web site at www.goodmusedesigns.com
Copyright © Mary M. Ehlers, Good Muse Designs 2014. All rights reserved.
Save
Save