….are just a few of the things I've been working on lately. These are done in PMC-3, fine silver metal clay with the syringe. The photo makes them look bronze but in person they are shiny silver with a dark antiquing to show the detail.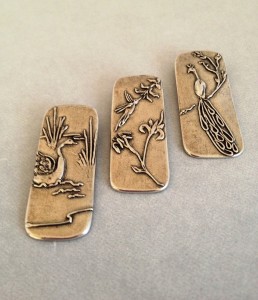 That's it…. just a few words and a picture 😀
Copyright © Mary M. Ehlers, Good Muse Designs 2013. All rights reserved.