If I had know how easy rock hounding in Arizona is I would have done it a lot sooner. I actually remember it being much more difficult when I tried it in California, at 20 years old! My metal clay class took a field trip with a couple of really experienced rock hounds last week and we came back with some really fun treasures!
We started out with a tour of the lapidary facility, at the oh so early hour of 5:00 AM  to avoid the heat of the day 11:00 AM because I'm not a morning person. Next we choked down high carb trail mix from the army surplus store that tasted like cardboard, to make sure we had plenty energy. Then Judy prepared a scrumptious, homemade lunch of quiche, veggies, and ice cream sundaes and homemade toppings for dessert! (There is nothing better than ice cream with home made hot fudge while enjoying the view of a well landscaped yard and a mountain view in the background.)  Then we headed out for some serious hiking and digging and excavating…We even had some heavy equipment!
The hard work was worth the reward!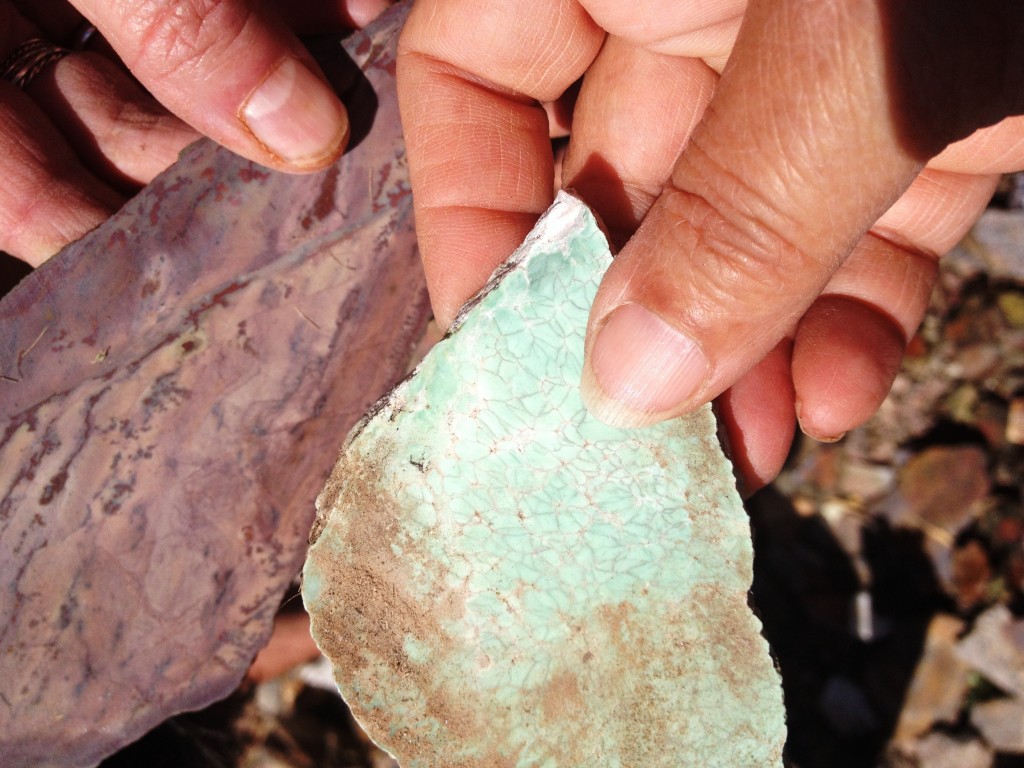 Many geologist have had the privilege of rock hounding with Judy and Bill but they couldn't have enjoyed the hospitality and generosity more than the Addicted to Metal Clay, Tuesday morning class. Thank you Judy and Bill for having us to your home, garden and workshops and gemstone quarry. You Rock!!!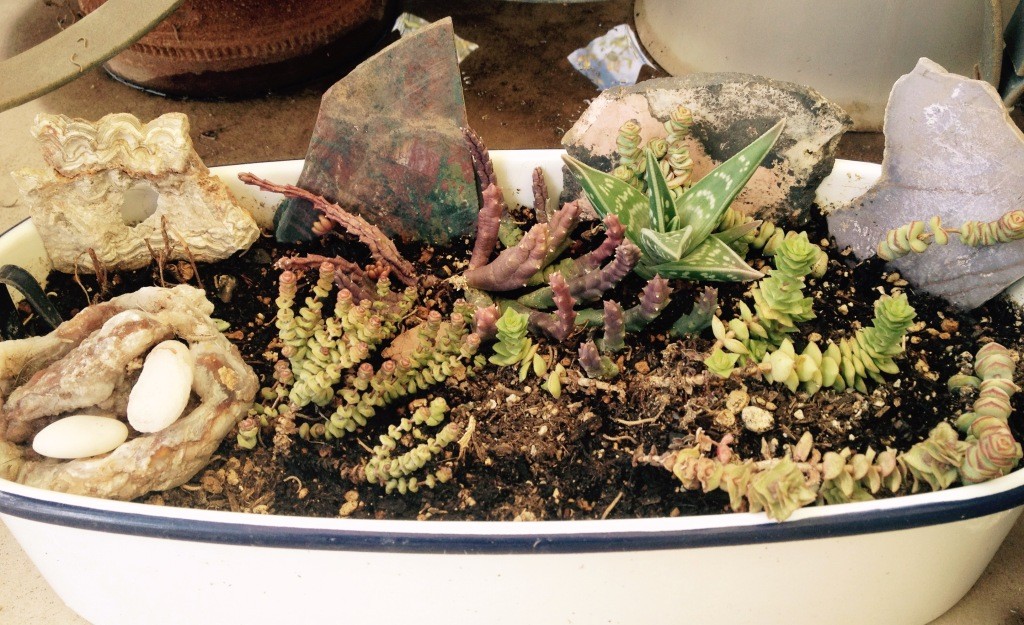 My yard looks better already…. Amazing what a couple of well placed landscape rocks will do!
*Note the strike-through sections are what I remember from my rock hounding days of old 😉
Copyright © Mary M. Ehlers, Good Muse Designs 2015. All rights reserved.
« I don't (really) design…. I doodle! I need a complete make-over! »